Our Team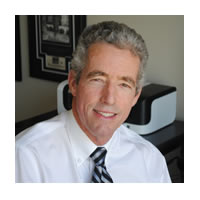 Steve Scott, President
info@scottagri.com

Steve left a successful career as a commodity specialist with Merrill Lynch back in 1985 to follow a dream he had for some time. He wanted to help farmers do a better job marketing their crops.

While working as a country elevator manager in the mid 70's and then as a commodity specialist at Merrill, Steve saw the difficulty farmers had marketing their crops. He saw farmers consistently getting much less for their crops than they should have and he saw how devastating that was to their bottom line. He also saw how emotionally difficult the decision making process was for many producers, trying to deal with unpredictable markets. He knew there was a better way. At the time, you would have had a hard time finding a fee paid marketing consultant anywhere in the Mid South.

From those humble beginnings, Steve now manages a firm presently working with clients in Arkansas, Louisiana, Mississippi, Tennessee, Missouri, Illinois and Kentucky. Scott Agri has helped producers market crops on over 6 million acres to date making us one of the oldest and one of the largest agricultural marketing consulting firms in the Mid South.

Steve lives in Little Rock with his wife Shirley, his five children and his two dogs. He has a B.S.B.A. degree in Marketing from the University of Arkansas.
---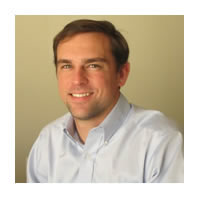 Jordan Thomas, Associate

Jordan comes to us from a major international grain merchandiser. He joined the company shortly after graduating from the University of Georgia in 2011 with a B.S.A. in Agriculture Business. He was with the grain company for five years, spending most of that time In Northeast Louisiana as an elevator manager.

Jordan is originally from a very small town in Georgia. His late grandfather on his mother's side was raised on a cotton farm and his other grandfather raises Black Angus cattle. During college, Jordan interned at a poultry processing plant in South Georgia. He currently lives in Little Rock with his dog Tuco spending his weekends golfing, watching the Georgia Bulldogs, and when he gets the chance, duck hunting.
---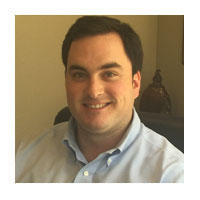 John David Guthrie, Associate

John David joined our team in November 2018, coming from one of the largest seed and chemical suppliers in the world. He brings over 5 years' experience as a Technical Sales Representative calling on growers, key influencers, & seed/chemical retailers.

He was raised in Northeastern Louisiana on a cotton, corn, and soybean farming operation, he earned a B.S. degree in Agriculture Business from Louisiana State University. He lives in Little Rock with his wife Bailey and their dog Jessie. In his spare time he enjoys cooking, hunting, fishing, and LSU sporting events.